Welcome to 5SB's class page! 
Our class mascot is The Wolf
Who will get to take Wolfy home this weekend?

In Year 5, our Spring Term topic is 'Vicious Vikings?'.
We will be answering the question:
Were the Vikings really Vicious?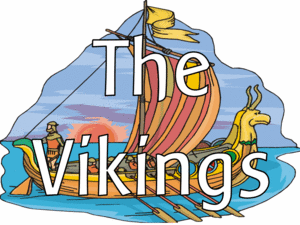 In Spring 1 we will be looking at the the following themes in our subjects...

Computing: Computer Science - programming and algorithms
History: Research two versions of an event from History
French: Body parts
Art: Embroider a whole-class blanket
Science: Reversible and irreversible changes, mixtures and solutions
PE: Swimming
The 5SB Investors in Pupils target is:

To keep our budget at £47
Our Year 5 governor is
Rev. Trudie Morris

Things to remember in Year 5: 

Maths Homework:
Out Tuesday - In Friday
English Homework:
 Out Tuesday - In Friday
Swimming is every Wednesday. Remember your swimming kit!
Reading is checked EVERY Friday.
You MUST read 3 times a week to get your reading sticker! 
Spelling tests are EVERY Friday so please practise your spellings at home! 
Please also learn ALL your multiplication and division facts up to 12 x 12!
 
TO EARN YOUR STICKERS (and homework treat) EACH WEEK YOU MUST:
 Get 3 signatures in your reading diary each week
Hand in your Maths homework
Hand in your English homework

Our class book is:

 
In Year 5, we have impeccable behaviour and vivacious learning so that we can flourish.
Click the link below to be taken to the Year 5 Curriculum Coverage section of the website.