Welcome to 6KM's Class Page!
In the Spring Term, we are learning about...
Crime and Punishment
Our Big Question
Did the punishment always fit the crime?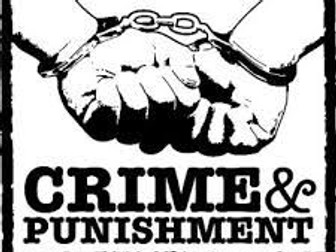 As part of our topic, we will be visiting the National Justice Museum (in Nottingham), to learn about crime and punishment through the ages and take part in a courtroom workshop! 
Across the Curriculum
History - Crime and Punishment 
Geography - 
Science - Circulatory system, electricity and evolution
Computing - Coding
PSHE - Investors in Pupils / Keeping Safe
RE - Who are we and where do we belong?
PE - Dance and netball
Art - Creating moods
French - Dictionary skills
Music - Using musical vocabulary 
We are currently reading...
Our Class Target is to do at least one random act of kindness this half term.
Our Class Mascot is an otter!
Our Year 6 Governor is Karen Phillips
Things to remember in Year 6
Monday
*Reading diaries to be handed in 
*PE kit needed today
Thursday
*Homework to be handed in (2 stickers)
Friday
*Maths and English homework to be handed out
*Spelling test today
Ongoing reminders
*Remember to read AT LEAST 3 times a week to earn your sticker
*Practise your times tables and division facts up to 12x12, using TT Rockstars.
*Practise your spellings using Spelling Shed.
In Year 6, we behave impeccably and learn vivaciously, so that we can flourish!